XXxshadow008xXX
Temporary Moderator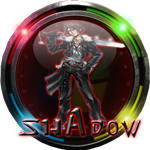 Posts

: 375


Join date

: 2012-04-11


Age

: 19


Location

: PHILIPPINES


Subject: Need Help Fri Jan 11, 2013 12:04 pm

---

Anyone knows how to upload a C99 shell in a websites u want to hack? coz on uploader site it wont allow you to upload a .php file so i must change to format C99.php.jpg or C99.php.gif but after succesfully uploaded i go to the directory of the file common "

[You must be registered and logged in to see this link.]

but its only display a broken image instead of a SHELL MENU if you know hoe to upload it to other way tell me please i also try tamper data but it work coz ur browser will crash..
GreyPhantom
Administrator




Posts

: 3055


Join date

: 2011-04-19


Age

: 21


Location

: Place Of Geeks


Subject: Re: Need Help Sat Jan 12, 2013 3:00 am

---

Maybe the upload script in that site is for IMAGES only not for web pages. Maybe you must use Data Tampering.
ChristerJohn
Moderator




Posts

: 699


Join date

: 2012-01-12


Age

: 18


Location

: World, Philippines


Subject: Re: Need Help Wed Feb 13, 2013 10:57 pm

---

Why data tampering?

Proud To Be An Appzxor UserVisit My New Forum! Hope you like it! [You must be registered and logged in to see this link.][You must be registered and logged in to see this image.][You must be registered and logged in to see this image.][You must be registered and logged in to see this image.][You must be registered and logged in to see this image.][You must be registered and logged in to see this image.][You must be registered and logged in to see this image.]